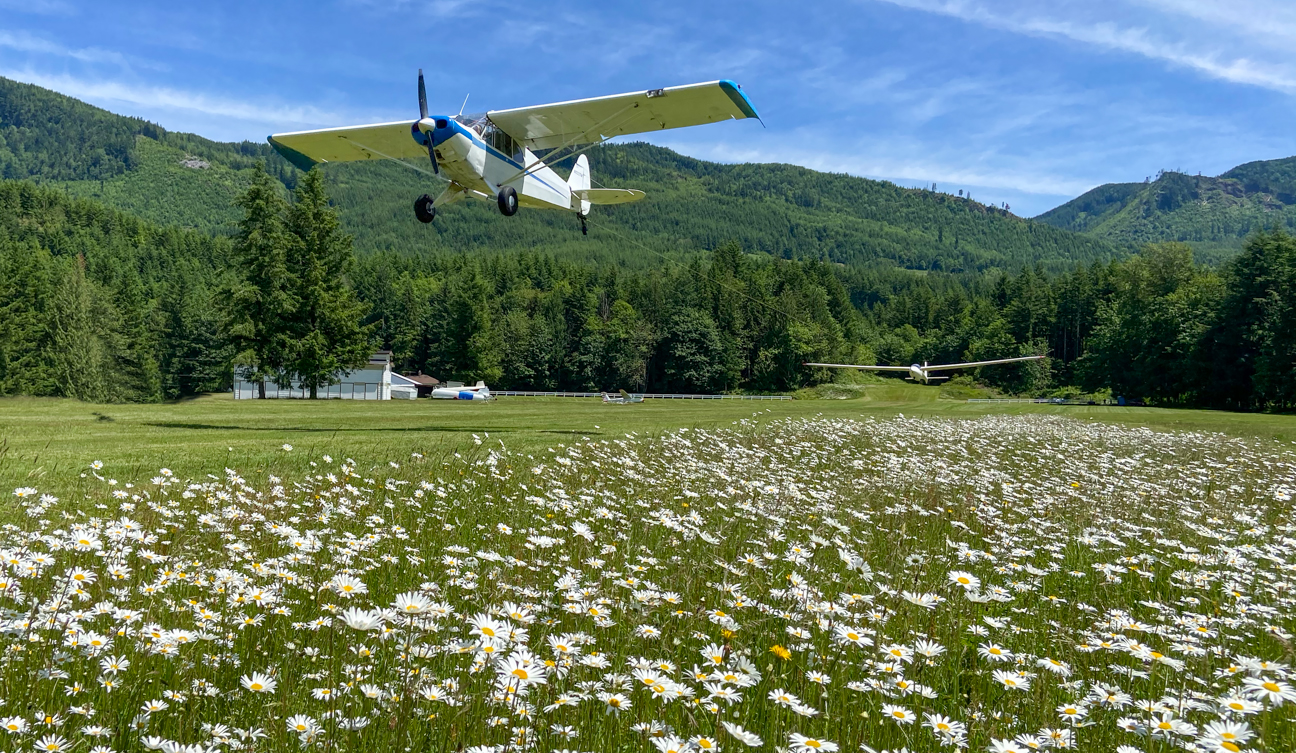 Who We Are and Where we fly...
PSSA is a glider flying club that has operated out of Bergseth Airfield for going on 49 years. Located just 4 miles NE of Enumclaw, WA we operate on weekends and occasional weekdays March through October. Please refer to our map for directions.
Come fly with us!
If you are interested in learning about flying gliders or just wanting to make a flight or two you've come to the right place. We offer a short term 30 day Introductory Membership that includes an introductory flight and gives you the option of making additional flights at member rates during the 30 days. Call the number below to purchase flight certificates.
If you are interested in learning to fly gliders, members of the club will be happy to explain the process for earning an FAA Glider Pilot License. If you are already a rated power pilot the requirements to obtain a glider rating are significantly reduced. See our brochure or the FAR's for the requirements.
Before you come to Bergseth Field we suggest you call our Operation Line at the number shown below, after 9:30 am on the day you would like to visit. You will hear a recorded message with information about the days operation, what time flight operations will begin and any weather or other issues that may effect the days operation.
Or, just come check it out!
Being only about 25 miles from Mt. Rainier our soaring site offers beautiful and unique soaring opportunities. With a four mile long, 2000' high ridge less than 1/2 mile from the airport it's a perfect starting point for soaring the western slope of the Cascade Mountains. The club flys two 2 place gliders, and one single place glider. There are also several members that fly their own private gliders. Our towplane is a Piper Super Cub. The airfield which is used exclusively by PSSA is located just four miles northeast of the town of Enumclaw, WA. Come check it out! map
Introductory Glider Flight Certificate - $170.00
To Purchase Flight Certificates Call: 425-829-0183
Recorded Operations Line: 206-660-0019